Recipes
BASIL LEMONADE ~
2 lemons peeled, 1 lime peeled, 1 cup of liquid which can be distilled water or organic juice, (I've been using green tea), 2 cups crushed ice, 2 TBSP of Agave and a handful of fresh basil. Blend well in a high powered blender. I use my Blendtec*. Enjoy!
GAZPACHO ~
2 Organic Cucumbers, peeled, seeded and diced
1 Organic Orange pepper, 1 Organic Yellow pepper, seeded and diced
4 large Organic or local tomatoes, seeded and diced
2 TBLS white wine vinegar
2 Cloves garlic
3 TBLS extra virgin olive oil
2 Tsp Celtic sea salt
1/2 avocado, peeled and diced for garnish
black pepper to taste
Put all ingredients in a food processor with the exception of 1/2 cup cucumber and 1/2 cup of bell peppers and the avocado. Pulse into smooth. Pour into large bowl and add back the diced cucumber & peppers, stir to combine. Garnish with the avocados. ENJOY
THE CLEANSE ~
This is a great juice that aids with detoxing and curbing the sweet tooth. Make sure that all the ingredients are organic and/or sustainable from a reliable, local farmer.
1 Organic medium beet
1 Organic small cucumber
1 Organic red delicious apple
3 Organic carrots
1 thumb size of ginger
Wash and scrub all ingredients, juice in a juicer, Drink immediately & Enjoy! Don't be alarm with Pink Pee which most likely will occur when consuming beets.
1 small bundle of organic fresh mint
1 small wedge white cabbage
Put all the above in a strong blender, I use my Blendtec*, after blending pour into a glass or porcelain container than add the CPTG oils 3 drops of doTerra DigestZen NEVER put oils in a plastic container, the oils leach the plastic. YUK!
RAW KALE & FRUIT SALAD ~
Kale is great when it comes to make-ahead lunches. You can dress this salad in the morning, or even the night before, and the kale will still be firm and tender come lunch time. Keep the avocados in a separate container so they don't get mushed in the salad and spoon them on top of the salad just before eating. A hardboiled egg makes a great stand-in for avocados, and I've used diced apples, diced pears, dried cranberries, or other seasonal or dried fruit.
6-8 ounces of kale (Tuscan or dino kale are particularly fantastic)
1/2 apple
1 large shredded carrots
1/4 or so cup almonds
1/4 tsp Himalayan salt
1 tablespoon extra-virgin olive oil
2 tablespoons red wine vinegar
1/2 avocado
pepper
Fold a piece of kale in half lengthwise and use your fingers to tear out the tough inner stem. Repeat with the other leaves of kale (you can save the stems to use in stir-fries, sauces, or soups). Tear all the leaves into bite-sized pieces and put them in a medium-sized mixing bowl put a healthy pinch of salt over the salad and use your fingers to toss and rub everything together, you want to break down the kale with the salt. Massage for about 3 minutes.
Cut the apple into little bits and add them to the bowl, along with the carrots & the almonds. Whisk together the oil and vinegar and either add if eating soon or keep in a separate container to add just before serving. Just before eating, slice the avocado into cubes and spoon them over the salad. This salad will keep for about 24 hours, preferably refrigerated.
Homemade Goddess Dressing
Ingredients:
• 1/2 cups tahini
• ½ cup water
• 1 1/2 tsp Tamari sauce
• 1 ½ tsp maple syrup or local honey
• 1/4 cup lemon juice
• 1 Tbsp & 1 tsp ACV (Apple cider Vinegar)
• 2 Tbsp hempseed or Virgin Olive oil or Organic Coconut Oil
• ¼ tsp celtic sea salt
• 6 cloves garlic, minced
• 3 tbsp fresh ginger, minced
Process lemon juice, Tamari sauce, ACV, salt, garlic, ginger & water in a blender or food processor until smooth for 15 – 30 seconds. Add all other ingredients and puree until smooth Enjoy your easy homemade goddess salad dressing!
SALAD IN A JAR – using dōTERRA oils! YUMMY!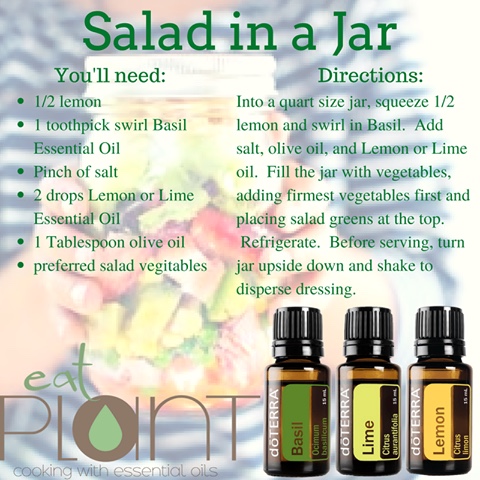 ROASTED PUMPKIN SEEDS – Using dōTERRA "protective blend" aka "On Guard" essential oil! (Remember to put a drop on your nose before going into crowded areas such as airplanes, hospitals, & stores to keep the "bugs" away!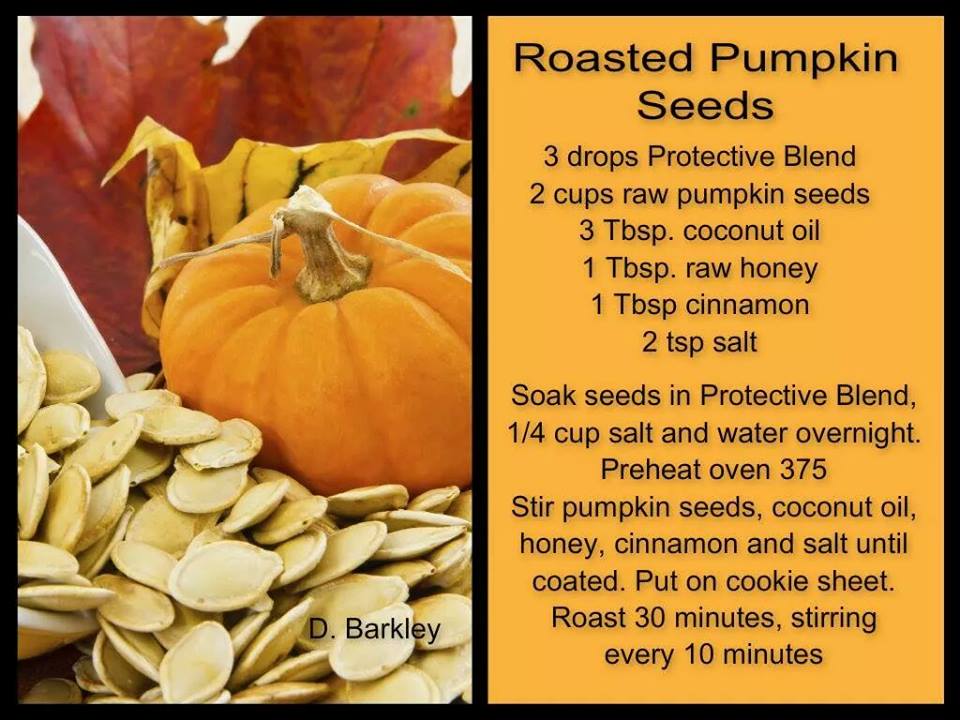 RAW CHOCOLATE PUDDING ~
(serves 12, for a smaller serving divide recipe by 5)
5 avocados, ripe ( keep in refrig if they are really ripe)
1 1/4 cup cacao powder (Mayan Superfood)
1 1/4 cup grade B maple syrup (buy in Bulk secton health food store)
5 tsp vanilla
2 cups of coconut milk (6 TBSP per avocado)
pinch of himalayan salt
Blend all together in a strong blender, I use my Blendtec. Then spoon into bowl and chill. YUMMY!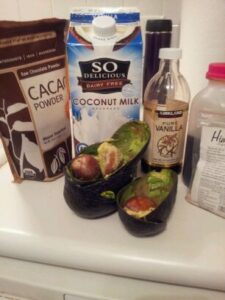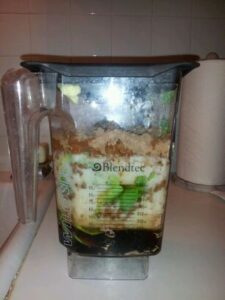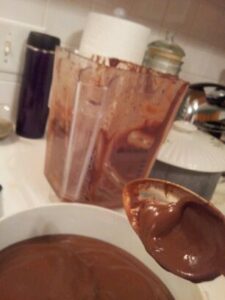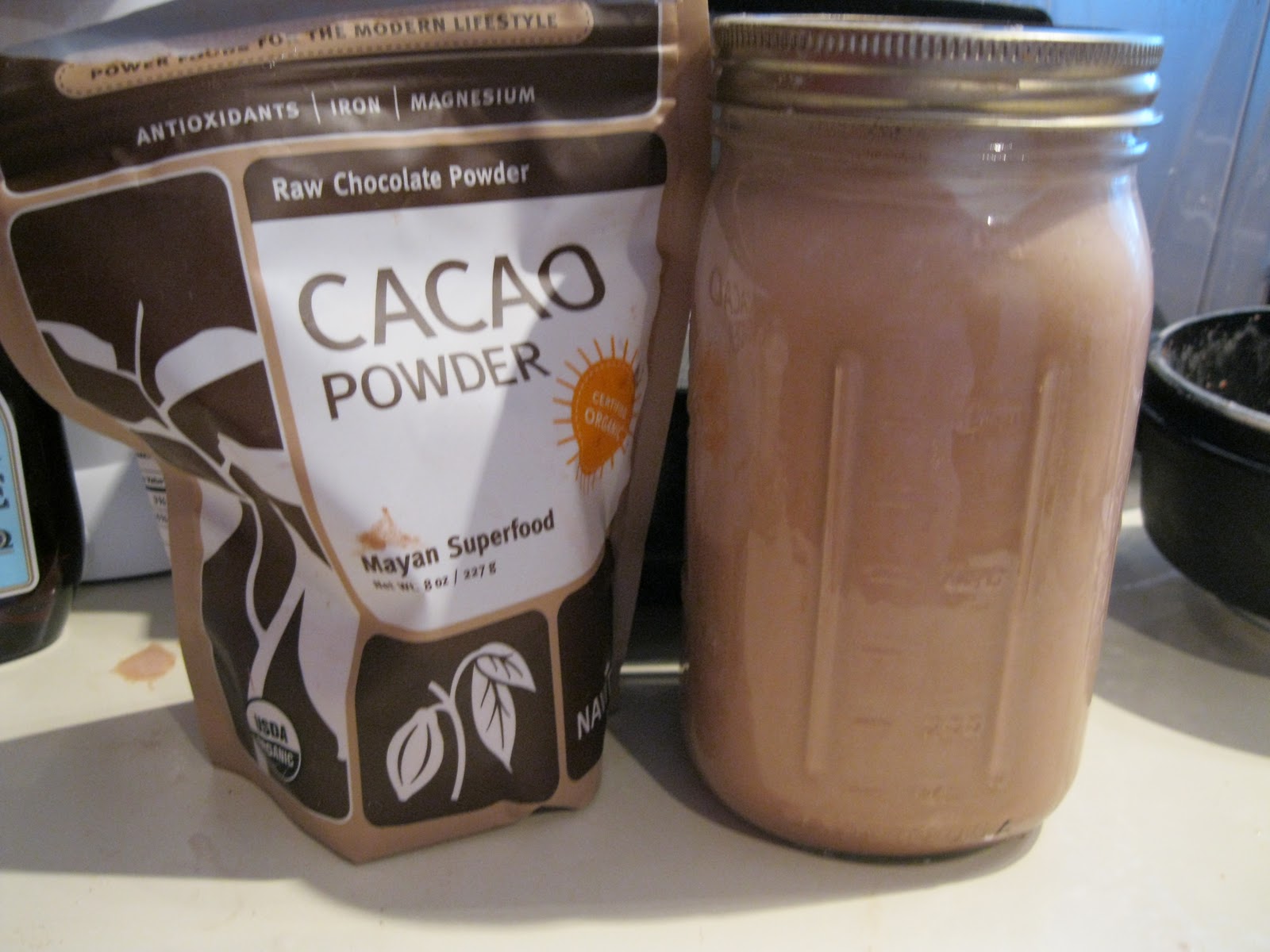 CASHEW CHOCOLATE MILK (non dairy) ~
1 C RAW CASHEWS, SOAKED 2 HOURS
4 C FILTERED WATER
6 TBLS RAW CACAO NIBS (if using cacao powder only need 4 TBLS)
5 TBLS ORGANIC AGAVE
4 TSP COCONUT OIL
2 TSP VANILLA
PINCH SEA SALT
After soaking the cashews, drain. Blend all the ingredients in high speed blender until smooth. Store in glass container in refrigerator, shake well before drinking. Tastes better chilled. Can substitute vanilla bean if you prefer. Shelf life 5 days but it usually doesn't last that long. 🙂
Flat Belly Detox Water Recipe
Ingredients:
24 ounces ice cold water
Slices of fresh cucumber
Fresh mint leaves
½ sliced lemon
¼ sliced orange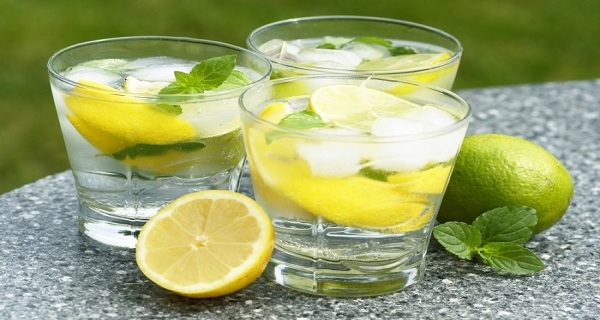 Why is so beneficial?
Mint improves digestion and reduces stomach cramps
Cucumbers are known by their anti-inflammatory properties and protect against water retention
Orange juice reduces cholesterol level and boosts the immune system
Lemons are rich in citric acid which cleans the digestive system
Note: You may replace the regular drinking water with this detox water to stay hydrated. Replace the fruits after 2-3 refills for better effect.
TIP: I personally use essential oils for the lemon & ginger in this recipe. For more information see Essential Oils