by kathryn629 on November 15, 2016
Non-GMO butter is a great source of nutrients. It's high in a compound call CLA that protects you from tumor growth and cancer, is not inflammatory like man-made oils from corn, canola or soy, and provides a nice dose of Omega 3 fatty acids, if you get it from the right source. But finding the right source can be tricky given all the buzz words and fancy marketing these days. Choosing the wrong type of butter can secretly ruin your health without you even knowing it!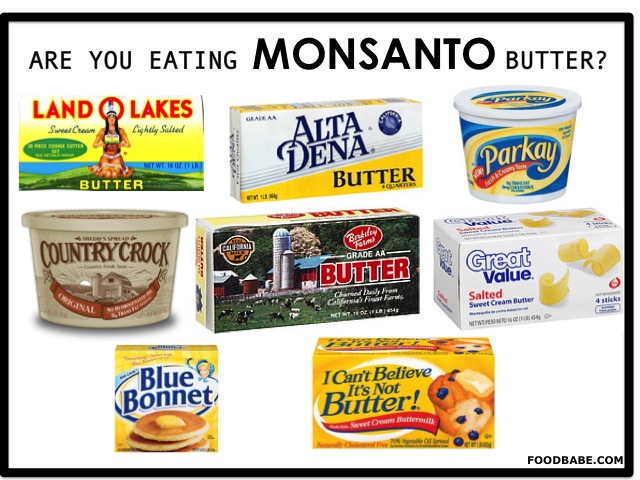 WHAT ABOUT CERTIFIED ORGANIC BUTTER?
All butter is fabulous, and organic butter at least comes from cows raised without growth hormones or antibiotics. You also know their feed is GMO-free and pesticide-free. YAY.
Yet, organic dairy standards in the U.S. only require cows have "year round access to the outdoors except under specific conditions (inclement weather)," not necessarily that their outdoor lots be full of lush, green grasses and happy meadows and pastures.
So, while some organic dairies may raise their cows out on pasture for the vast majority of the year, others simply may not. Therefore, organic certification is completely irrelevant to determining if the butter is from grass-fed cows.
Look for GRASS-FED butter in your grocery store or better yet shop your local farmer's market for local, grass-fed butter! BUY LOCAL! YUMMY!
---